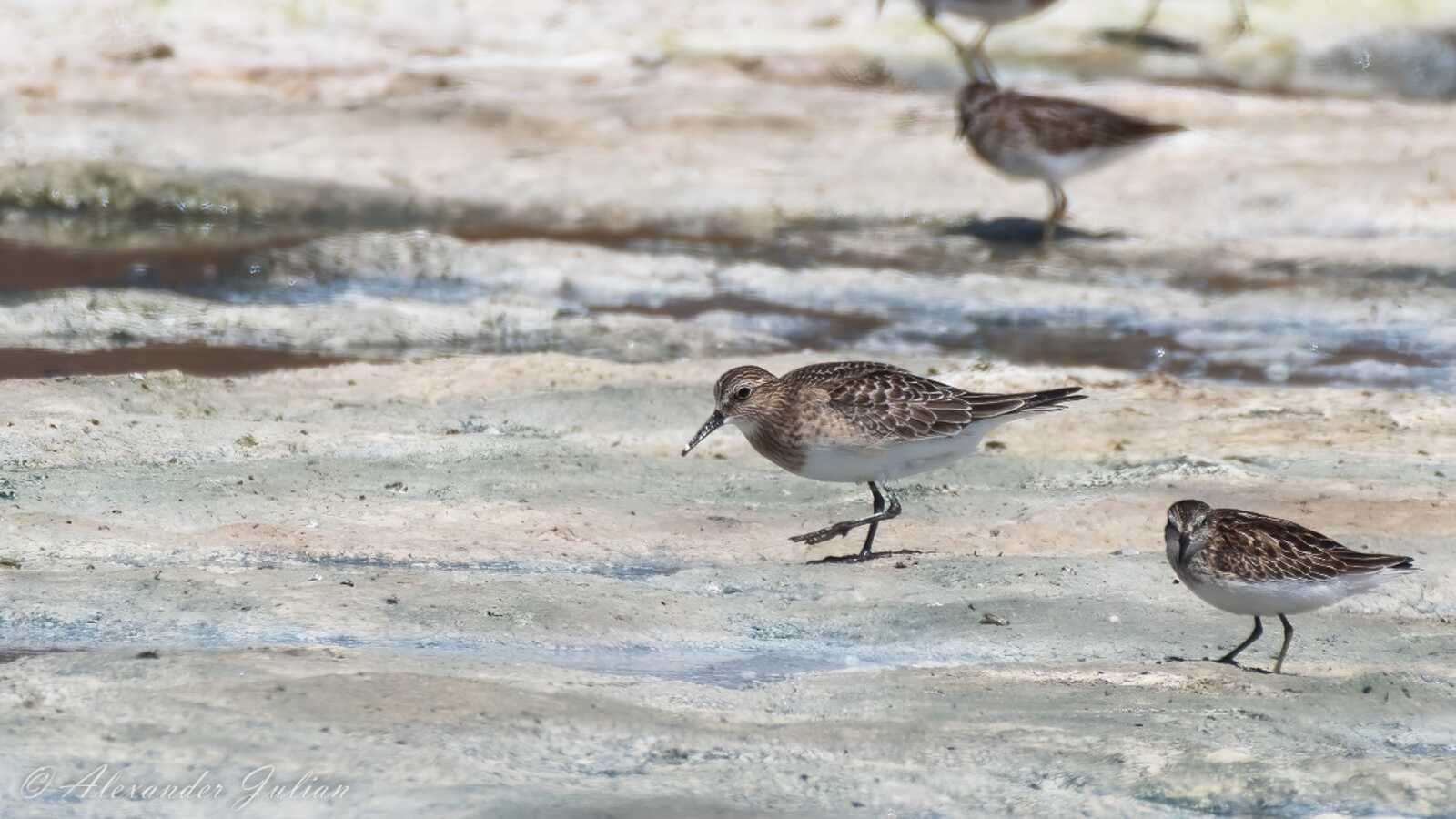 Quiz for Jan 2023
Quiz kindly prepared by Alex.
This photo was taken in Alameda County in Aug 2021. In the foreground we have two shorebirds to identify. We have pretty good views of these birds, but shorebirds can be tricky and leg color is not the only thing to look at as they can appear different when covered in mud. Good luck!
Answer will be displayed on February 1.