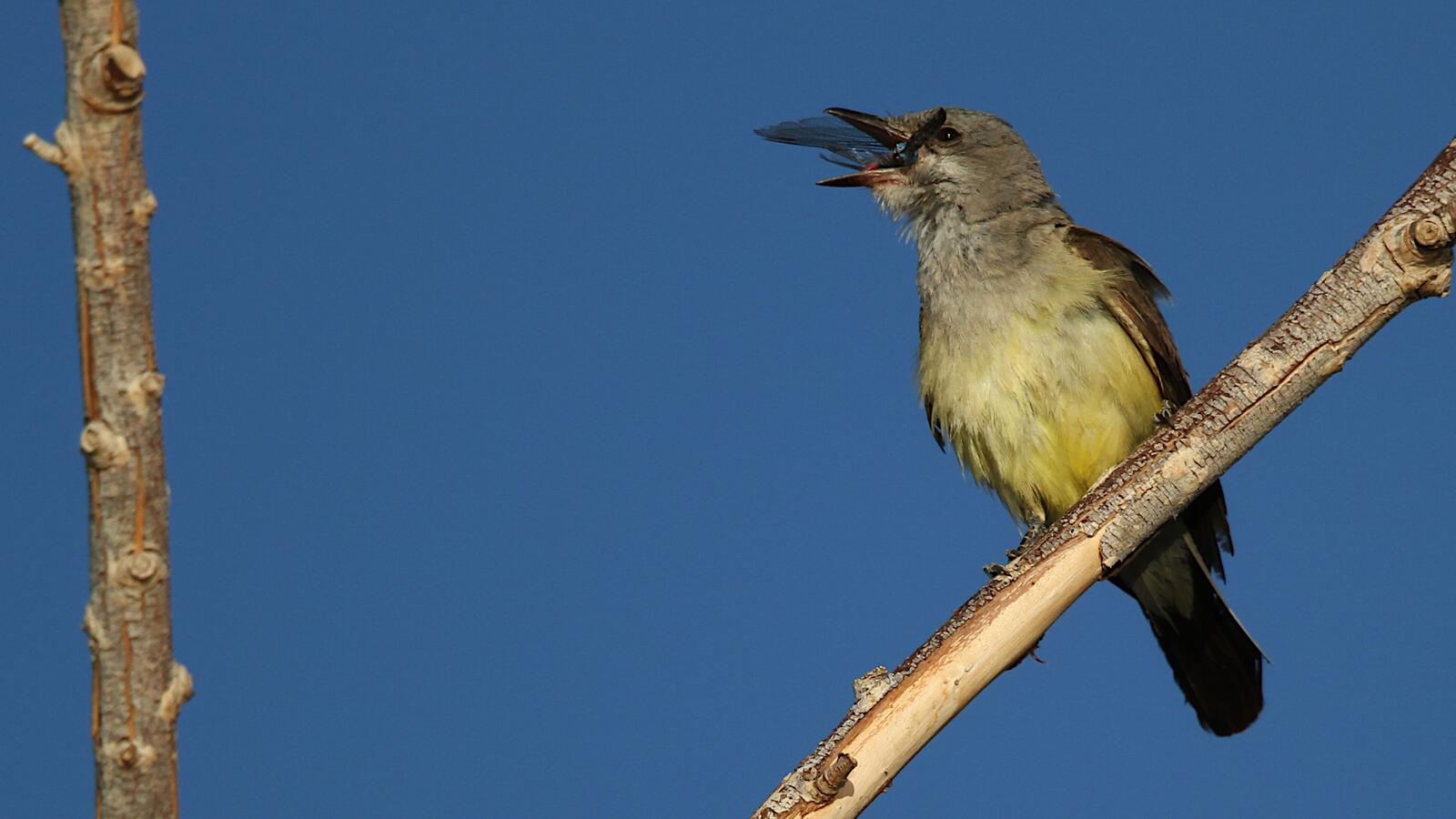 Slashes, sp.s, and identification (or not): Yellow-bellied Kingbirds Jon Feenstra, Ph.D. Tue, Feb 16, 2021 7:00 PM
Jon Feenstra started birding at a young age in New Jersey. In high school, a teacher took Jon and his class on a birding trip to SE Arizona and that was pretty much it — birds were Jon's passion. Lucky for us, he moved to SoCal to earn his PhD in physical chemistry at CalTech. And he also became active in SoCal birding: leading field trips, writing articles on bird distribution and local issues, and exploring the many bird-rich areas. After graduating, Jon eventually decided to forgo the academic world and make birding his full-time career. Today Jon works as a free-lance ecological consultant and in non-Covid-19 times, Jon travels the world as a tour leader for Wings.
Identification of yellow-bellied kingbirds in the western United States can be determined by their tail patterns, their bill shape, their wing shape and their calls. Though you can't always see these field marks very well and from time to time the birds NEVER call. This can make things just plain mind-boggling! Join us to crack the secret of yellow-bellied Kingbird identification. Or not.
Here is a video of the talk: